Looking ahead into the future, the Nissan Motor Corporation adopts a sustainable business model. Seeking to improve the mobility of valued consumers worldwide, the Nissan Ambition 2030 plan will require an investment of 17.6 billion dollars. Once the plan is successfully implemented, 15 all-new EV models from Nissan will arrive at dealerships worldwide.
What to Expect from Nissan in the Future
As the 2022 fiscal year kicks off, Nissan will deliver lots of all-new technologies to the marketplace in the United States of America. The 2023 ARIYA will be the brand's first-ever crossover SUV with a fully electric powertrain. Spacious enough for a family of five, this sporty vehicle is propelled by an AC motor that generates slightly less than 240 net horsepower. A 300-mile driving range is another primary specification of the Venture+ base edition. You'll also get the ProPILOT Assist with Navi Link on this entry-level trim. With an upgrade to the Evolve+, you will gain the Digital Intelligent Around View Monitor and Power Panoramic Sunroof. However, this trim loses approximately 15 miles of driving range compared to the base model. Some significant highlights of the Premiere edition include the ProPILOT Assist 2.0 and ProPILOT Park. Synced with dual electric motors, the innovative e-4ORCE all-wheel drive propels the ARIYA Platinum+ model. Generating approximately 390 horsepower, the car's electric propulsion system is one of the most powerful in its class. Other highlights of this high-tier ARIYA model include the Motion Activated Liftgate and Nappa leather seats.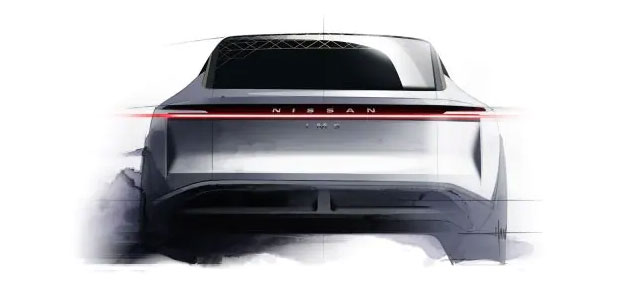 Once the 2023 ARIYA model hits the roads in the USA, some other Nissan concept cars might approach production stages. For example, the IMS concept car will have self-driving capabilities on public roads with plenty of traffic flow. Rear combination lights with different colors will accentuate the unique appearance of this cool sport sedan, which has Liquid Metal exterior paint. Additionally, the elegant Asanoha motif highlights the modern appearance of the IMS model. A compact crossover SUV with an electric powertrain, the Nissan Chill-Out will compete fiercely against other rivals in the USA. The Max-Out convertible will make a highly anticipated throughout the Nissan Ambition 2030 campaign. Additionally, the electric Surf-Out model will revolutionize the light-duty segment for pickup trucks. Having bold styling and convenient amenities, the Hang-Out will be an ideal option for urban drivers seeking to get away from the hustle and bustle of the big city.
Contact our Nissan of McKinney dealership for information on Nissan electric vehicles that will be available for sale in the future.