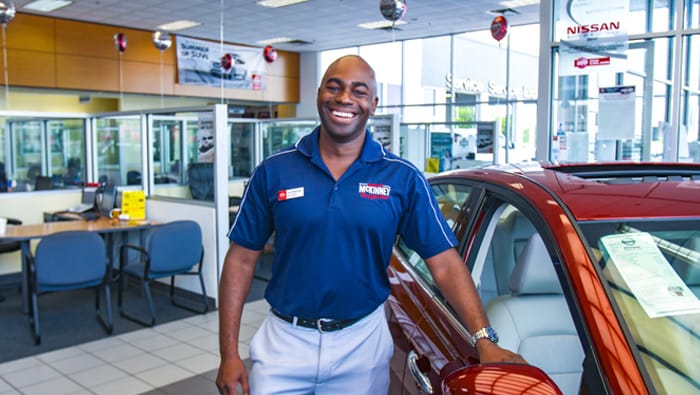 Nissan Jobs Available Near Me
Do you love cars, meeting people, and brightening someone's day? If so, a career as a salesperson on our team might be the job for you! We are always looking for dedicated individuals who are motivated to listen to our customer's needs and match that to the car of their dreams. Here at our Nissan dealership, you will join a group of team members who share an affinity for cars and a desire to create a fantastic experience for each customer that makes them a customer for life. If you are searching for a career that allows you to build relationships while also being a part of the customer's buying experience, this is the job for you.
Why Join Our Winning Team?
Besides the excellent company culture and potential job growth, being in a sales position at our dealership offers other benefits too. Consider that you will be the first to witness new vehicles as they are released to the showroom floor. You get to sit inside and experience the latest model cars, trucks, and SUVs. Being on our sales team increases your experience in the auto industry and can help launch you into whatever career path you choose within the dealership. Joining our sales team can be the first step to building a long-term career in the auto industry.
Dealership Positions and Careers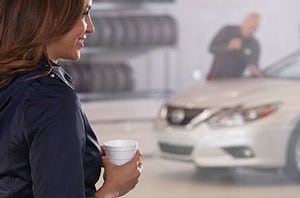 Even if sales is new to you, rest assured that you can find an opportunity that suits your skills here at Nissan of McKinney. Joining our dealership on the sales team is a great way to build on your existing auto industry knowledge or even expand on it if you are an experienced auto salesperson. However, if you have a knack for numbers, auto parts, or administrative support, you are still likely to find a career path here at our dealership. Nissan of McKinney takes many talented individuals to operate it effectively. That being said, if you are dedicated, hard-working, and love cars, we encourage you to contact us to talk about an opportunity you desire.
Hours
Monday

8:30 am - 9:00 pm

Tuesday

8:30 am - 9:00 pm

Wednesday

8:30 am - 9:00 pm

Thursday

8:30 am - 9:00 pm

Friday

8:30 am - 9:00 pm

Saturday

8:30 am - 8:00 pm

Sunday

Closed