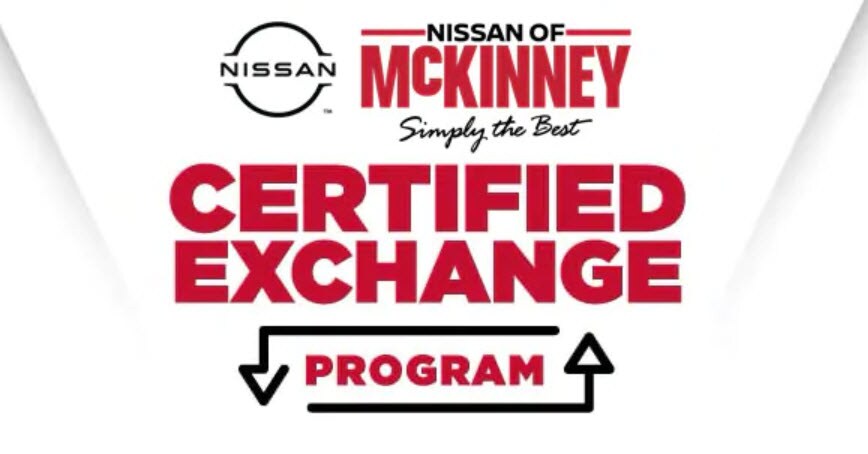 Did you know that Nissan of McKinney has an incredible program that allows you to exchange your current Nissan for a newer model without significantly increasing your monthly payment? What if your monthly payments wouldn't change at all?
With Nissan of McKinney's Certified Exchange Program, we're doing what it takes to get you into a new or Certified Used Nissan with a 2-Year Nissan Maintenance Plan, updated warranties and more, all for the same or similar payment you are making now on your current car, truck or SUV!
Contact us today by filling out the form on this page if you would like to learn more. Just tell us your Nissan's year, make and model, and we'll be happy to send you information about your current options and the vehicles we have in stock.
Setting up a Certified Vehicle Exchange allows us to offer lower prices to you and enables us to replenish our old inventory with your current Nissan. This allows us to offer unique pricing on your new car through the exchange. You'll have a newer car with a fresh warranty and a 2-Year Nissan Maintenance Plan. That means reduced repair and maintenance costs over time. Nissan of McKinney's Certified Exchange Program is a great way to upgrade without paying more!
Contact us today for a free, no-obligation quote on your options under our Certified Exchange Program. You might just find yourself in a new Nissan with a payment option that works perfectly for you!