Benefits of Replacing a Cabin Air Filter
When you own a car, one of the main steps to take when caring for it is to replace the cabin air filter. The cabin air filter traps a lot of particles and grime as the car is in motion and even when it's parked.
Not only is dirt and smog trapped by the cabin air filter, but it also traps odors that can attempt to enter your vehicle. You don't have to worry about the smell of smoke, trash bins, or sewage entering the cabin if a new filter is in place.
If you suffer from allergies, your symptoms will be less severe because a lot of the pollen from the outdoors will become trapped. You can feel more comfortable and at ease, especially when you're traveling long distances in the spring season.
How Often Should I Replace My Cabin Air Filter?

Cabin air filters last up to 30,000 miles, depending on where you drive and how much dirt and smog you encounter each day. If you live in an area with cleaner air quality, you can go up to two years before replacing the part. Dirtier settings with a lower air quality require replacing the cabin air filter every 5,000 to 12,000 miles.

If you're not sure if the cabin air filter is restricting the airflow and is clogged, you can look for a few main signs. This includes if you hear any unusual sounds like whistling. There may also be a lot less circulation in the car when you turn the heat or air conditioning on as you drive.
Certified Automotive Technicians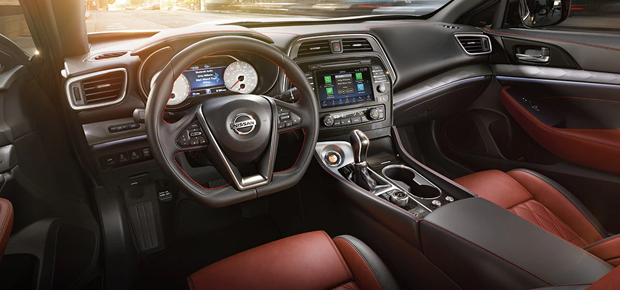 Our professional technicians are here to perform any repair, including replacing cabin air filters. They have a high level of experience and knowledge in the industry, allowing them to perform the necessary maintenance on all makes and models.
Only Quality Automotive Parts
Only OEM or original equipment manufacturer parts are used with each repair or maintenance job we complete at our dealership. Compared to traditional auto shops, we never use aftermarket parts to ensure your car is more reliable. OEM parts are known to be of higher quality and last longer as they're in use.
Reach out to us today when you want to replace your cabin's air filter after spending time on the road. We can also perform other types of service on your vehicle for your convenience.