A battery is one of your vehicle's most important parts. It powers almost everything in your car. Still, many drivers overlook the importance of a battery and neglect to have it serviced. Having your battery inspected in McKinney on a routine basis can help you avoid being stranded on the side of a road when your battery fails. Keep reading our informative battery services guide to learn more.
How to Properly Maintain Your Battery
There are many steps you can take to prolong the life of your battery. For starters, make sure you obtain car battery service near Collin McKinney Parkway on your Nissan Altima, Maxima or Murano during routine oil changes or every 3,000 to 6,000 miles.
 If it is has been a while since you've had your battery inspected, go ahead and schedule an appointment. Our factory-trained technicians will examine the health of your battery and, if it needs to be replaced, you'll be happy to know that we offer a variety of affordable car batteries from top brands. Between Nissan battery service intervals, it is important to also follow these practices to keep your battery healthy: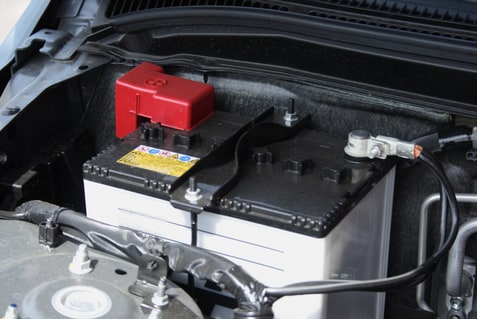 Turn off all electronics/lights when exiting vehicle
Make sure battery is mounted to bracket to ensure it doesn't vibrate
Keep your battery terminals clear of corrosion
Avoid using electronics when your vehicle is idling
Car Battery Replacement Near Me - Should I Get a New Battery?
 Do you often find yourself in need of a jump start? If you answered yes, then you'll probably need a new battery. There are many other signs that point in the new battery direction, including:
The battery warning light is on. If you notice this, be sure to bring your vehicle in for service right away.
If your battery is older than three years, it could be time for a new one.
When you try to start your vehicle, the cranking of the engine is slow.
Battery fluid levels shouldn't be below the lead plates. If it is, then it is time to schedule an appointment to have your battery tested.
Why Choose Us for Battery Service in McKinney?
With so many auto repairs shops out there, it can be a challenge to find the right one. At Nissan of McKinney, we put our customers first, which is one of the many reasons why so many people choose us year after year. From outstanding customer service to high-quality repair, you can count on us to help you keep your car, truck or SUV in great working order. No matter the service, we are your do-it-all car dealership in McKinney. Check out our selection of service coupons to find out how much you can save on your next visit.