Life is good when the air conditioning in your vehicle pumps out the cool, refreshing air that you expect when it is hot outside. However, numerous problems can stand in the way of a properly working AC unit. When these issues occur, it is extremely frustrating because all you want is cool air and relief from the heat. Fortunately, there is no reason to stress most air conditioning problems since AC repair techs can resolve the problems like they never existed.
Why is My AC Airflow Weak?
Weak AC airflow is a frustrating problem that quickly heats things up inside the vehicle. Why is the airflow weak? Like most other AC problems, there are several culprits of weak airflow. This includes a dirty filter, clogged vacuum lines, and problems with the condenser.
Why is My AC Not Putting Out Cool Air?

If the need for refrigerant occurs, it will cause warm air to come out of the AC rather than the anticipated cool breeze. A quick recharge is a simple solution to remedy this problem. However, there can also be more serious causes of an AC putting out warm air, such as an issue with the compressor, problems with the clutch, or even a defunct pressure switch.
Why is My AC Leaking?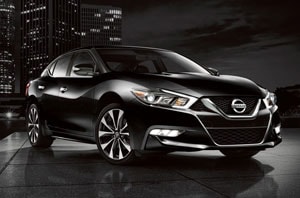 Both refrigerant and water can leak out of the car's AC. There are several reasons why this may happen. More often than not, lose gaskets and seals are to blame. These gaskets become loose over time and as moisture builds within the evaporator cabin.
How Do You Detect an AC Leak?
If there is an AC leak, rest assured our experts will detect the leak and repair it quickly. We use state-of-the-art diagnostic equipment and tools to find the AC leak and to make your repair. Everyone deserves cool air when they're in the car.
Why Does My AC Smell Bad?
Your AC should never smell bad. If there are funky odors coming out when you operate the AC, it could be a dirty cabin air filter causing the problem. Changing out this filter is a quick resolution. Mold could also be the problem. If moisture accumulates in the evaporator, it provides the perfect breeding grounds for mold, which emits a musty, foul odor when the AC is turned on.
How Much Does an AC Repair Cost?
There are numerous factors that impact the costs of an AC repair, such as the type of problem and its severity. Rest assured we offer competitive, reasonable rates that are affordable for all budgets. Take advantage of service specials to keep prices low. Request a free quote to learn the exact costs of AC repair for your vehicle.
Schedule your service appointment today and take advantage of some of our service specials.
Service Hours
Monday

7:00 am - 7:00 pm

Tuesday

7:00 am - 7:00 pm

Wednesday

7:00 am - 7:00 pm

Thursday

7:00 am - 7:00 pm

Friday

7:00 am - 7:00 pm

Saturday

7:00 am - 5:00 pm

Sunday

Closed