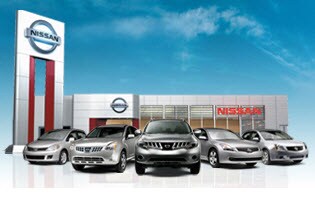 Nissan's Signature LEASE program offers a wide array of options for all types of buyers and all types of budgets. We've got new and used leasing specials on our entire lineup of cars, trucks and SUVs - including Versa leases, Nissan Altima leases and Maxima leases near McKinney, Texas! Contact or visit us today to learn about a variety of long and short term car leases, and find out which fit your specific needs.
There are several benefits of leasing a car in McKinney, and Nissan Of McKinney's financial experts are here to go over all of your choices and walk you through every single step of the process.
WHAT IS LEASING?
There are big differences between financing, paying cash and leasing a car. Often, people don't have a lump sum of cash to drop on a vehicle, and depending on the consumer's needs, financing may not be ideal. The simple difference between car leasing vs buying is that leasing enables you to "rent" a car in a sense. If you don't plan (or are not sure if you will want) to keep a car for more than a few years, or if you want to make lower monthly payments than you would with financing, leasing a car is a terrific option.
WHAT ARE THE BENEFITS OF LEASING?
Nissan Of McKinney's Signature LEASE offers more choices than your average lease program. Terms range from 24 - 60 months, so you'll have plenty of options whether you want a long or short term lease on a Nissan Altima, Maxima, Titan, Pathfinder or any one of our vehicles. Just a few benefits of leasing a car at our Dallas area Nissan dealership may include:
· Enjoy flexible options at the end of your lease: you can buy the car, lease another vehicle, or explore other choices.
· Enjoy lower monthly payments than you typically would with financing, since you only pay for the portion of the car's life that you use.
· Get a bigger, better-equipped car than you could afford to purchase.
· Rely on current warranty coverage, the same as you would with a new vehicle.
· Enjoy a new car with the latest features every few years - with leasing, trading up is simple.
· Receive tax benefits if used for business (depending on the lease, state, and tax laws).
NISSAN LEASING RESOURCES FOR DALLAS RESIDENTS
GET YOUR CREDIT SCORE - Before visiting Nissan Of McKinney to find out about cheap lease options, you may want to get a copy of your credit score so that you'll be aware of what creditors will see. You may also apply for credit through Nissan directly on our website. The process is simple and your information is always confidential. Plus, you'll find out if you can get pre-approved for credit in seconds!
SPECIAL MANUFACTURER OFFERS - In addition to our Nissan Signature LEASE deals, we may also have special manufacturer offers, such as reduced interest rates or cash back on certain models that can help you save money. You can always view current national incentives right on Nissan Of McKinney's website year round! If you're searching for a luxury sedan, check out current Nissan Altima lease deals and Nissan Maxima lease specials. Or, if you need a family-friendly SUV, find Nissan Murano, Armada, Pathfinder or Quest leasing deals right now on our Nissan incentives page!
EXTENDED SERVICE CONTRACTS & OTHER PROTECTION - When you lease a car at our Dallas area Nissan dealership, you'll have the option to purchase additional vehicle coverage. It is not required, but for those who want extra peace of mind, it may be a worthy investment. With the money you save having cheap monthly lease payments, if may be worth it for you to invest in an affordable extended service contract, credit insurance or guaranteed auto protection (GAP). Contact us for more details about these products.
· Extended Service Contract - Protection that supplements your warranty coverage, offering additional security by covering specific mechanical and electrical components of the car.
· Guaranteed Auto Protection (GAP) - If your car is destroyed or stolen before you satisfy your credit obligation, GAP will pay the difference between the amount you owe on the vehicle and the amount you receive from your insurance company.
· Credit Insurance - If you become disabled or pass away, this insurance will pay the scheduled unpaid balance on your car.
FEDERAL LAWS THAT GOVERN DEALERSHIP FINANCING
TRUTH IN LENDING ACT - Requires that, before you sign the contract, creditors give you written disclosure of important terms of the contract such as APR, total finance charges, monthly payment amount, payment due dates, total amount being financed, length of the contract and any charges for late payment.
EQUAL CREDIT OPPORTUNITY ACT - Prohibits discrimination related to credit because of your gender, race, color, marital status, religion, national origin or age. It also prohibits discrimination related to credit based on the fact that you are receiving public assistance or that you have exercised your rights under the federal Consumer Credit Protection Act. The ECOA also gives you the right to receive written notice of the reasons you are denied credit if your application is rejected.
For more information on federal credit regulations and consumer rights, visit the Federal Trade Commission online at www.federalreserve.gov. Some state laws may also provide you with additional rights. For information on these laws, contact your state's consumer protection agency or Attorney General's office. More information provided at www.naag.org and www.consumerlaw.org.
Whether you're searching for a new or used car lease, Nissan of McKinney's Signature LEASE has a variety of options that will allow you to take advantage of the benefits of leasing a car. As a leading McKinney area Nissan dealer, we're proud to be able to offer cheap lease deals on some of America's most popular cars. Contact us today for information about current Nissan Altima leases in McKinney, TX, or the latest Maxima, Sentra and Nissan Versa lease deals! No matter the model, we've got many leasing options for you to explore!