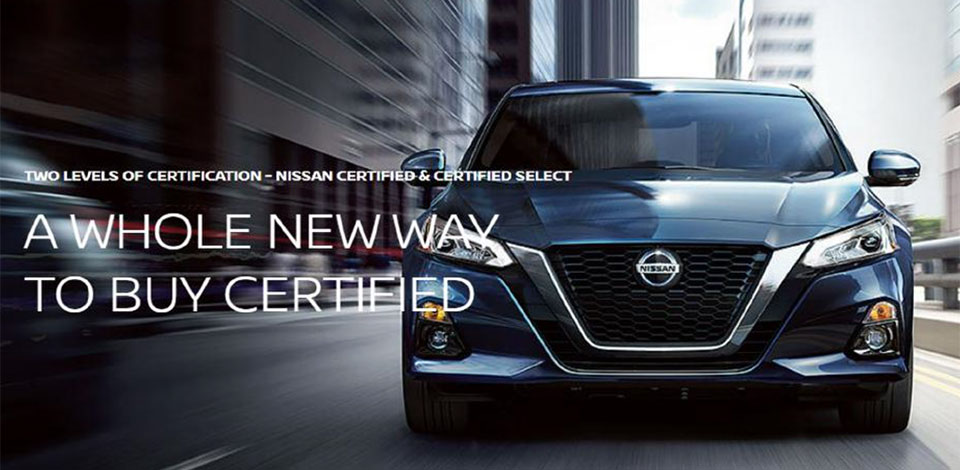 A lot of people love the way Nissan's Certified Pre-Owned Program works. It makes that old car you bought at a dealership look new again, lowering your monthly payments with every mile your vehicle drives. This is good news for any vehicle owners who have been yearning to bring their old cars in for an update or eliminate them.
Now, the much-loved Certified Pre-Owned program is expanding. Nissan North America is adding new eligibility criteria to its Certified Pre-Owned vehicles while making it easier to sell your old car through its online portal.
For example, suppose you bought a vehicle from an official Nissan Certified Pre-Owned (CPO) dealership sometime after 2012 and ditched it for a newer or different model. In that case, you're now eligible for CPO financing again. It's important to note that your dealership must have an active contract with Nissan at the time of sale for this to apply. You'll have to provide the original warranty, proof of purchase, and all other documentation needed to process the information back at the dealership.
That means you can buy a new vehicle, bring in your old ride and sell it through Nissan's online portal for similar CPO pricing. The program is available as a lender-financing option for all models, but you'll have to find a dealer within Nissan Certified Pre-Owned program parameters.
The other expansion point doesn't directly impact vehicles after 2012, but it will make sales much more manageable. All CPO vehicles must be listed online and sold through an online portal before they can be transferred to a new owner. That means you can't sell your Certified Pre-Owned vehicle without giving it some consideration.
Although you can still do that with a local dealer, having it online is helpful for potential buyers. It's also a much more convenient and efficient way to handle selling your ride than coming into town and taking the time to review all the paperwork yourself.
You can sell your certified pre-owned vehicle on the company's website. You need the vehicle title, proof of insurance, and an email address to get started. Now that it's easier to list your Certified Pre-Owned car on the website, you'll have more potential buyers and sales.
If you want to enroll in this program, you'll need to ensure you're taking care of your car. If a buyer runs a CarFax or auto check report on your vehicle, they can verify that it's been regularly serviced and is still under warranty.
Anyone can join the Certified Pre-Owned Program by visiting dealerships nationwide through authorized Nissan dealers offering Nissan CPO vehicles in stock. For more information on this, you can visit our dealership in Texas.