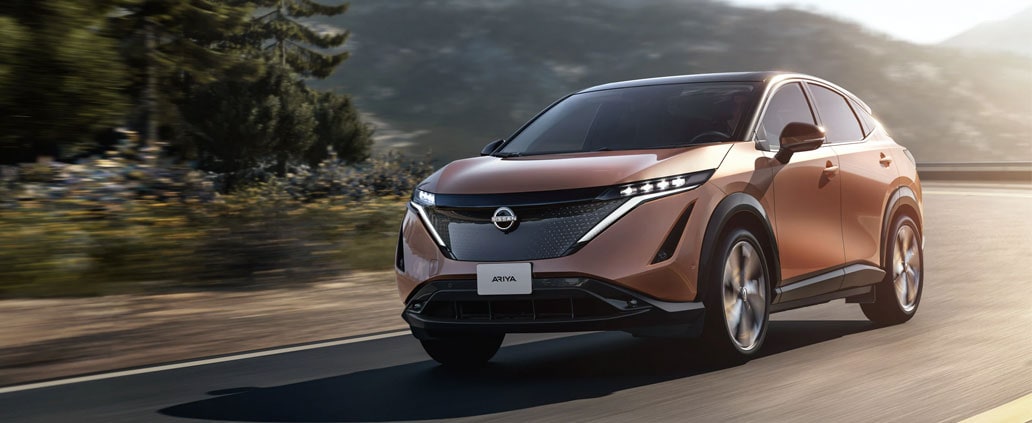 In July, Nissan revealed the preliminary details of the Nissan Ariya that will be available in the market next year. The crossover SUV will be Nissan's first model that is completely electric powered. The Ariya is among ten new e-power hybrid and all-electric models that Nissan plans to launch over a span of 20 months.
Nissan Ariya Power and Performance
The Nissan Ariya promises to cover up to approximately 300 miles with a single charge of 87 kWh battery pack. While the 87 kWh is optional, the 63 kWh will be offered as the standard rechargeable battery pack for the Ariya. The centerpiece of the Nissan Ariya is the drivetrain technology and an available all-wheel drive system, called e-4ORCE. The e-pedal system uses the concept of one-pedal driving which is a double electric motor that leaps onward for AWD EVs. The system independently applies the brakes to control every wheel and maximize the four wheels' cornering force. It optimizes the rear torque and front allocation. All this is aimed at managing power output and improving brake performance.
2022 Ariya Exterior
The front grille has a shield that uses the 3D old-style Japanese Kumiko pattern, which provides a stylish cover for sensors that are useful for driving assistance. There are thin LED headlamps with four 20mm mid-projectors, arranged in Nissan's V-motion design. The rear has some special treatment like the one-piece light blade that gives the back of the vehicle the red illumination at night and when used in the daytime.
Nissan Ariya Interior
Inside, the Ariya will provide plenty of tech features like Android Auto and Apple CarPlay. A particularly innovative highlight for the Nissan Ariya is the dashboard, which houses the 12.3-inch infotainment screen and the 12.3-inch instrument panel. The climate control panel is also a unique feature as the buttons are touch-capacitive enabled and only light up when the vehicle power is on. This modern design streamlines the look and brings cohesiveness to the interior cabin.
2022 Nissan Ariya Safety
Safety features are offered with the Nissan Safety Shield 360 suite that provides a number of driver assistance technology. These safety features include lane departure warning, auto emergency braking with pedestrian detection, blind spot warning, and rear cross-traffic alert. Another notable safety feature is the available ProPilot Assist 2.0 system that will allow for a hands-free driving experience.
Our Nissan professionals are happy to assist with any questions and keep you informed on the new release. To find out more details or to reserve the 2022 Nissan Ariya, contact our dealership today.