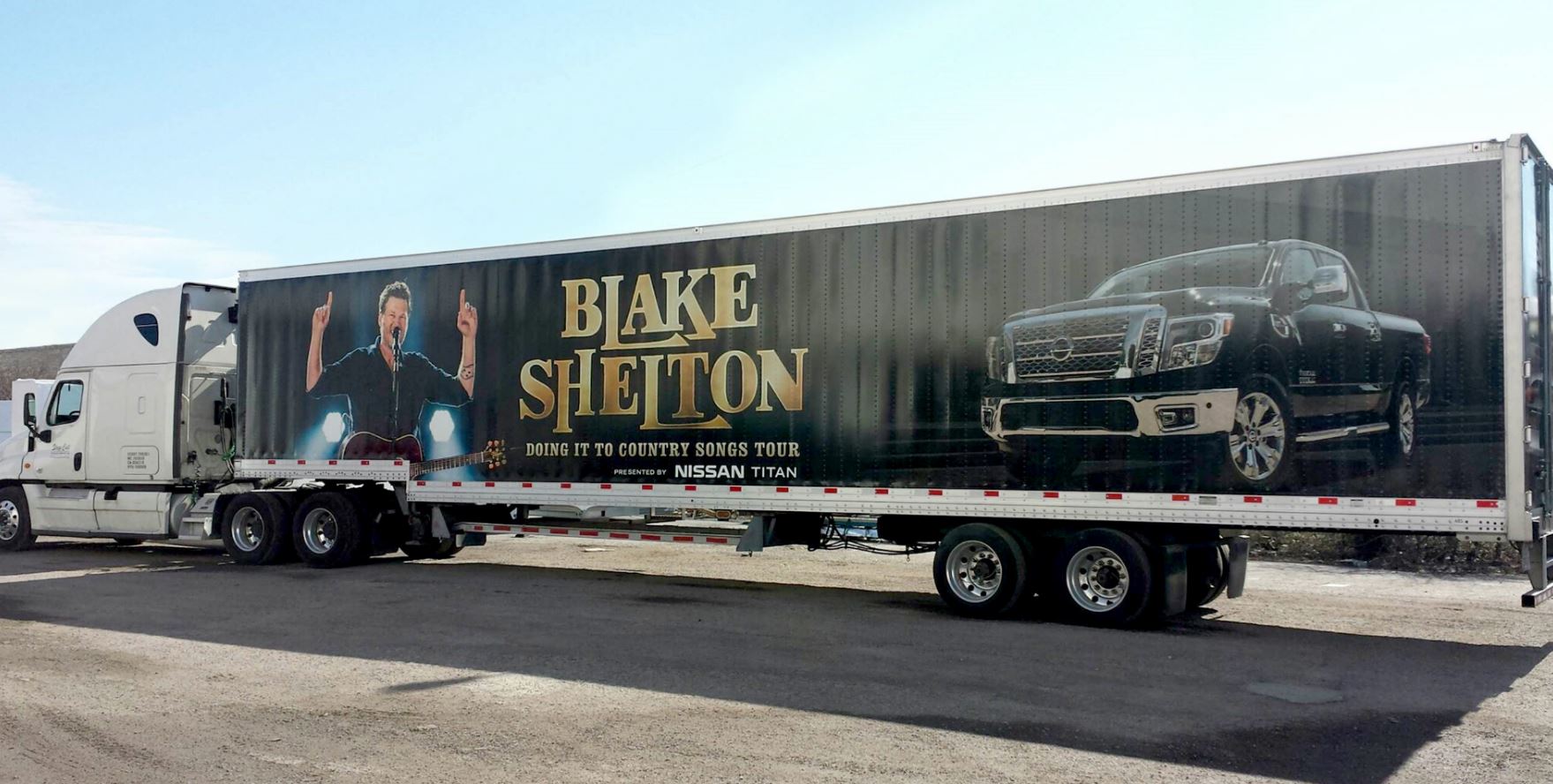 Country music superstar Blake Shelton and Nissan have joined forces to raise brand awareness for the new Nissan Titan during Shelton's 13-stop "Doing It To Country Songs" Tour. The alliance extends to 14 festival dates where Shelton is set to make an appearance.
The new 2017 Titan and Titan XD trucks will be showcased in support of the tour, including uniquely trailers and Titans. Nissan is gearing up to highlight its brand even further by having high visibility on Shelton's festival events, including promotional materials, social media and collateral.
"I'm extremely proud to be bringing the Nissan TITAN pickup along on my 2017 tour," said Blake Shelton. "My father worked at car dealerships for many years so it kind of brings things full circle for me."
The full-size pickup boasts a 390 horsepower 5.6-liter V8, delivering 401 pound-feet of torque. The powerplant is coupled with a 7-speed automatic transmission. Offered on Titan XD models is the Cummins V8 turbo diesel that puts out an impressive 310 horsepower and 555 pound-feet of torque.
Discover all that the 2017 Nissan Titan has in store for you by seeing it in person at Nissan of McKinney.