M-F : 8:30 AM - 9 PM

SAT : 8:30 AM - 8 PM

M-F : 7 AM - 7 PM

SAT : 7 AM - 5 PM
Purchase your vehicle quicker on your terms!

Get Instant Savings, Trade Value, set your terms and much more!
Check out how pretty the store looked covered in snow! Did everyone enjoy the snow days? Anyone do anything fun, or goofy?! We're so glad it wasn't like last year's snow days!
Send us your snow pictures! to be included in next month's newsletter!
Share the love with your trusty vehicle this Valentine's Day! It works hard for you daily, jams out with you, and keeps you safe!
Take it to get car wash so it sparkles and shines, dress it up with fun mats, rearview mirror ornaments, or cute sun shades and take it out on the town!
We want to see how much you love your car, so send in your pictures of your 4-wheeled valentine to nomnewslettercontent@gmail.com and be featured in our March Titan Talks Newsletter!
The most festive or sweetest car picture we receive will win a gift card! And don't forget, get a free car wash in our Service department!
And we wish you all Happy Valentine's Day!
Josh Manning (New Car Employee of the Month)
IS JOSH GOING TO MAKE IT TO DOUBLE DIGITS OF TOP SALES MONTHS IN A ROW?
Josh has continued being consistently the top salesperson, and we don't know if he can be stopped, and can't wait to celebrate his double digits top salesperson milestone (or maybe even 12 months as the top dog)!
You must know this by now, but Josh has been with us for over 5 and a half years and he's clearly determined and beloved by his customers! We are very lucky to have him!
Congratulations Josh, keep up the good work, and we're on the edge of our seat until you hit 1 straight year as top dog!
Josh Thomas (Used Car Employee of the Month)
He's back! Josh Thomas is Nissan of McKinney's February Used Car salesperson of the month, and you are sure to recognize him as he's held the position on more 4 other occasions last year! Josh Thomas has worked at Nissan of McKinney for almost 5 years, and he loves who he gets to work with and meeting new people everyday! He's a Nissan enthusiast, and his favorite car is the Nissan GT-R. Way to kick off the new year! We hope you celebrate with your wife Melinda, and your kids! Congrats Josh!
Brett Zakarian - General Sales Manager - 19 years
Erick Pineda - Parts - 3 years
Dennis Boyd - Used Sales - 1 year (rehire)
Thallon Pitchure - Service Advisor - 1 year
Mike Pines - KBB Coordinator - 1 year
John McConnell - Parts Warehouse - 3 years
Sean Hodges - F&I Director - 4 years
Michael Riffe - Service Advisor -- 15 years
Fun President's Day Facts
It was established in 1885 in honor of President George Washington's birthday
Washington's birthday was actually on February 22, 1732 (this year would be his 290th birthday!)
Franklin D. Roosevelt was the first president to appear on television during a 1939 broadcast from the World's Fair.
Abraham Lincoln was the tallest U.S. Presidents standing at 6 feet, 4 inches tall.
There were four U.S. presidents born in February, namely George Washington (February 22), Abraham Lincoln (February 12), Ronald Reagan (February 6), and William Henry Harrison (February 9).
Nissan of McKinney Family
February is Heart Health Month!
We want all of our friends and family to stay happy and health, so here are some great ways to keep your heart  in tip top shape and lower the risk for Heart Disease!
❤️   Get Active - 30 minutes of physical activity a day can help lower your blood pressure and your body's stress levels
❤️   Routine Checkups with your doctor
❤️   Don't Smoke
❤️   Eat a Well Balanced Diet - Apples, Tomatoes, Pomegranates, Cherries, Red Peppers and Beets are all Red superfoods for a healthy heart!
❤️   Reduce Stress
❤️   Get Enough Sleep
❤️   Don't forget to have fun! - People that have a vibrant, supportive social network tend to have better heart health!
If you're looking for a great night out, don't forget to support our amazing North Texas Teams!
Getting behind the wheel of an iconic car can completely transform your attitude. Nissan's 2022 Super Bowl commercial is an unique but confident launching point for the All-New 2023 Nissan Z and the All-New 2023 Nissan Ariya.
The All-New Nissan Z, with 400HP, Twin Turbo Engine, and a 6-Speed Manual Transmission, provides edge-of-your-seat thrills in the driver's seat, is coming this spring 2022!
Instantly recognizable - uniquely Z
The all-new 2023 Z stays true to its performance roots, with a powerful 6-cylinder under the hood; a Front Midship, rear-wheel-drive design that places the engine farther back in the chassis for enhanced balance; and a suspension that makes you feel hard-wired to the road. It's an authentic sports car in the purest sense of the word.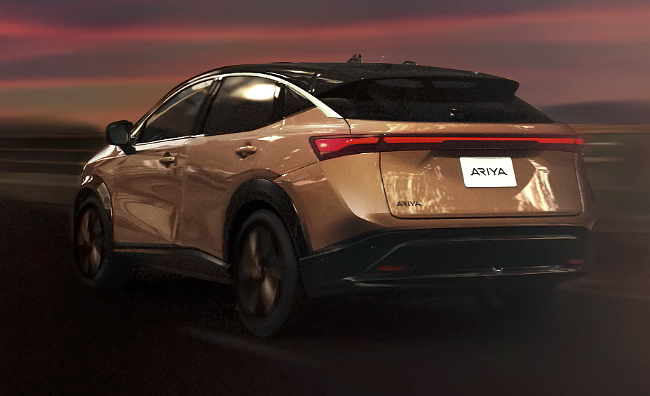 Then we have The All-New 2023 Nissan ARIYA, coming Fall 2022!
The latest electric crossover to appear on the market and is ideal for those who want to electrify every adventure. The Nissan ARIYA transforms capability, taking power, control and comfort to the next level - all on a new EV platform. It has a dual-motor, e-4ORCE All-Wheel Drive system elevates traction and stability beyond weather. By monitoring energy output and braking response at each wheel, e-4ORCE can produce high-precision control.
The model has a unique interior and exterior, which contributes to its high level of appeal. You can charge it at home or a charging station with a 110- or 240-volt outlet. Not only is the Nissan ARIYA economical and comfortable, it proves to be fast and exciting to drive. It can get to 60 mph in five seconds and feels lively on steep inclines.
Message from the Managing Partner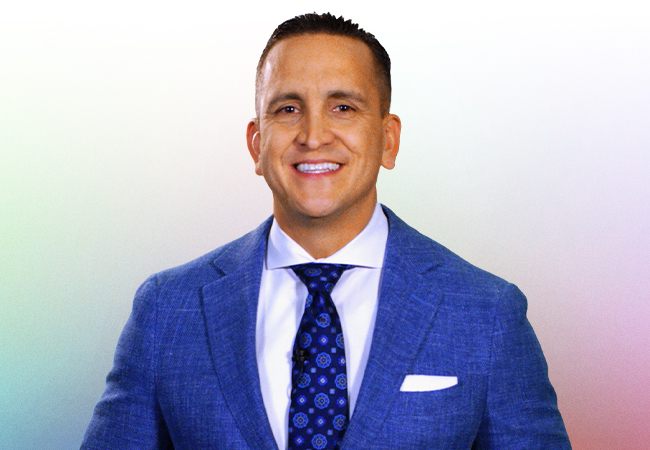 Is This the New Normal?
With the constant struggles to get new inventory and the ever-increasing demand for used vehicles, it's easy for many to think that we've reached a new normal.
But is that the case?
Fortunately, no.
According to a report from the analytics firm HIS Markit, the needle is starting to move in the right direction. Automakers have learned to adapt to the tight supply of microchips and keep their production lines moving. What's more, semiconductor manufacturing in Asia is coming back sooner than expected, putting us ahead of schedule on easing the chip shortage. New inventory should become more available as we get deeper into 2022, with a return to quasi-normal conditions 6-12 months away.
What about used cars?
Used car values are currently at all-time highs, but the torrid pace of rising values won't last indefinitely. According to Automotive News, once the market stabilizes later this year/early next year, we'll likely see a drop in used-car values. So, if you're looking to sell your current vehicle, there may not be a better time than right now. Come see us and we'll make you a top-dollar offer.
Buy 3 tires get 1 for $1.00*

Nissan Recommended

Services**
Nissan to Invest $17.6 Billion Over Next 5 Years on Battery-Powered Vehicles
Looking ahead into the future, the Nissan Motor Corporation adopts a sustainable business model. Seeking to improve the mobility of valued consumers worldwide, the Nissan Ambition 2030 plan will require an investment of 17.6 billion dollars. Once the plan is successfully implemented, 15 all-new EV models from Nissan will arrive at dealerships worldwide.
M-F : 8:30 AM - 9 PM

SAT : 8:30 AM - 8 PM

M-F : 7 AM - 7 PM

SAT : 7 AM - 5 PM
Service Disclaimer: Valid at Nissan of McKinney. Not Valid on previous purchases or with any other offers. Must present coupon during write-up. No cash value. *Offer eligible on select tire brands. Price and offer availability may vary by model. Taxes and fees additional. No Cash value. May not be combined with offer others. Void where prohibited. Offer ends 4/30/2022. **Offer only applies to Manufacturer's Recommended Scheduled Maintenance services. See owner's manual for maintenance schedule details. May not be combined with other offers. Nissan vehicles only. Offer ends 4/10/2022.Other restrictions may apply. See dealer for details. Coupons may not be combined with other offers. Void where prohibited.