Car shopping? You know just how tricky finding the right vehicle for your life can be. Whether you have a general idea of what you're looking for or you're starting from scratch, car shopping can be an intimidating experience. Fortunately, it doesn't have to be. When you choose Nissan, you'll be able to select from a variety of vehicles designed to enhance your lifestyle and meet your transportation needs. One of the best ways to decide whether a specific Nissan model is right for you is to go for a test drive. Here's what you need to know about test driving a new Nissan vehicle.
How To Decide What Kind Of Car You Want
First off, make sure you take the car on both local roads and the highway. Why? Your test drive is the perfect chance to figure out how the vehicle handles in a variety of situations. Find out how it accelerates and whether you're comfortable with different speeds in this model by test driving it on different roads. Make sure you feel comfortable in the seats and that you can easily access your mirrors and controls while you're moving.
It's also important to consider the comfort of your passengers when you're driving a Nissan. Consider bringing a friend or relative with you when you test drive your vehicle. This will give you the chance to find out what they think about riding in the passenger seat or the backseat. Another option is to try sitting in the back yourself while the car is parked. Is there enough leg room? Can you move around comfortably? Do you like the storage options in this model?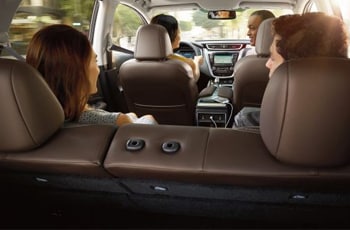 Safety vs. Comfort
Finally, make sure you're comfortable with parking this vehicle. Some cars come with parking assist, which is a great way to make sure you park as well as possible; however, it's important to make sure you feel comfortable while you park the vehicle you're test driving. At the very least, you should park the car at the dealership when you're done with the test drive. If you can, try parking in a few other places, though. This will give you a great understanding of what to expect from the vehicle.
When you're ready to schedule your own test drive, come visit us at McKinney Nissan. Our sales team is ready to help you select the perfect Nissan for you and your family. Whether you want something small or large, sleek or modern, spacious or minimalist, we've got something that's perfect for you. Why wait? Call or visit us today.