When you invest in a new vehicle, you probably don't think about the possibility that your vehicle's technology could be hacked into. Just think of how frightening it would be if you were to drive down the road and lose control of your vehicle. There was nothing you could have done. It almost seemed like your vehicle was possessed. Your brakes are engaged, your windshield wipers start up and your infotainment system seems to be glitching. These functions can be controlled by someone that is miles away from your vehicle. Hackers have the ability to tie into various functions of your vehicle. While the concept of having your vehicle hacked can be terrifying, there are some ways that you can prevent this from happening. Let's take a closer look at some tips to help you protect your car from hackers.
Contact with the Manufacturer
Many people think that once their vehicle has been made; there is no need to ever contact the company that made the vehicle. This isn't true at all. In fact, you should regularly be in contact with your manufacturer. The most important thing you can do is stay up-to-date on any recalls or safety concerns that have been issued. Most people will hear from the manufacturer via mail or email. Sometimes the dealership where you purchased your vehicle will reach out on the behalf of the manufacturer. Don't put off any updates or recalls that you are notified about. Neglecting to have the problem taken care of will put your vehicle at risk.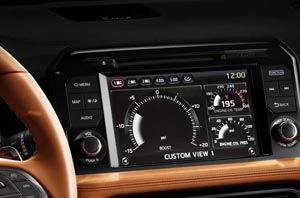 Software Updates
There is a computer inside your vehicle. This computer requires software updates just like the computer at your home or office does. You will receive notification that an update is available. Take the time to think about who you will be trusting to complete this job for you. You have the option of bringing your vehicle into our service center. You can also speak with the manufacturer directly. There are some updates that can be sent directly to your home on a USB drive. Just be careful with this option. While the USB might be secure when it leaves the company, there is the potential for it being intercepted by hackers before it reaches your address.
Technological Access
Many of the vehicles that we have on our lot, come with Bluetooth connectivity and WiFi technology. These features are designed to provide convenience to drivers. If you leave these devices on when you have parked your vehicle, you are leaving your vehicle susceptible to a hacking attack. Be sure to turn these features off when you are leaving your vehicle.
Passwords
Because of the inclusion of WiFi in vehicles these days, there is a need for creating a password for your infotainment needs. When you are selecting your password, make it as intricate as you possibly can. The more uppercase and lowercase characters that you include, the better. Work in some numbers, special characters, etc. Don't choose something simple like your license plate number or name. Hackers are professionals at guessing a password, even if they don't know you personally.
If you would like to learn about some additional tips regarding protecting your car from hackers, stop down to our Nissan of McKinney service center today. One of our technicians can help ensure that your vehicle is as safe as it can be. We can also help you with any other maintenance or repairs that your vehicle is in need of. If you are in the market for a new vehicle, shop our current inventory for some ideas.