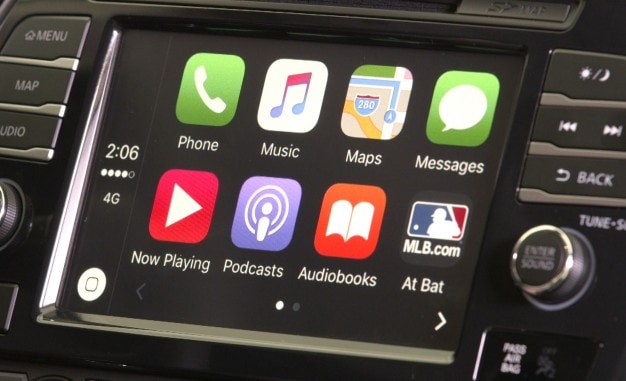 Apple CarPlay is finally coming to Nissan! The popular smartphone integration software will now be available on the 2017 Nissan Maxima, giving drivers and iPhone users an even better way to connect their phones to their car's infotainment system.
According to Apple, "CarPlay is a smarter, safer way to use your iPhone in the car. CarPlay takes the things you want to do with your iPhone while driving and puts them right on your car's built-in display. You can get directions, make calls, send and receive messages, and listen to music, all in a way that allows you to stay focused on the road."
CarPlay has been one of the most exciting new tech features to come out in recent year, with customers around the Dallas area clamoring to add it to their new sedans or SUVs. Because of this, it is no wonder that Nissan is choosing to start off with their flagship sedan, the Maxima, which continues to be a bestselling model throughout the U.S.
The automaker isn't stopping there tough. Over the next few years, Nissan is looking to add the program to its other popular models like the Murano, Rogue and Altima.
To find out more about the 2017 Nissan Maxima in McKinney and the new Apple CarPlay system, visit us at Nissan of McKinney today!