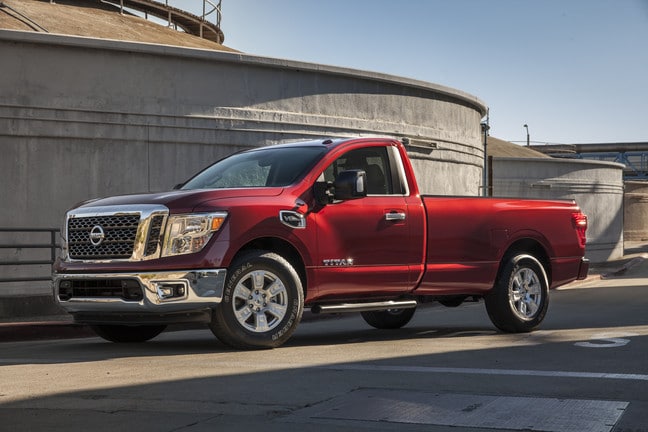 If you're a fan of the award-winning Nissan TITAN XD, you'll be happy to learn that Nissan has just debuted a new TITAN Single Cab model to give truck shoppers in the McKinney area even more options.
The new Single Cab will give shoppers "an affordable and rugged entry-point" into the area's truck market that will be perfect for those needing a powerful, efficient and affordable truck option.
"Our all-new TITAN family will cover about 85 percent of the total light pickup marketplace," said Rich Miller, director of Product Planning for Trucks, SUVs and Commercial Vehicles, Nissan North America, Inc. and chief product specialist for TITAN and TITAN XD. "More importantly, the TITAN XD and TITAN single cabs will have the power, torque, heavy duty chassis and durability demanded by today's demanding worksites – including the highest towing capacities and payloads in the lineup."
Dallas-area shoppers should see the new TITAN Single Cab arrive sometime this fall, and when they do, potential buyers will be able to take the new TITAN for a test drive to see how its two new engine options (a 5.6-liter Endurance V8 and an Advanced Cummins 5.0-liter V8 Turbo Diesel) stand out among the competition.
To find out more about the new 2017 Nissan TITAN Single Cab pickup truck, visit us at Nissan of McKinney today!