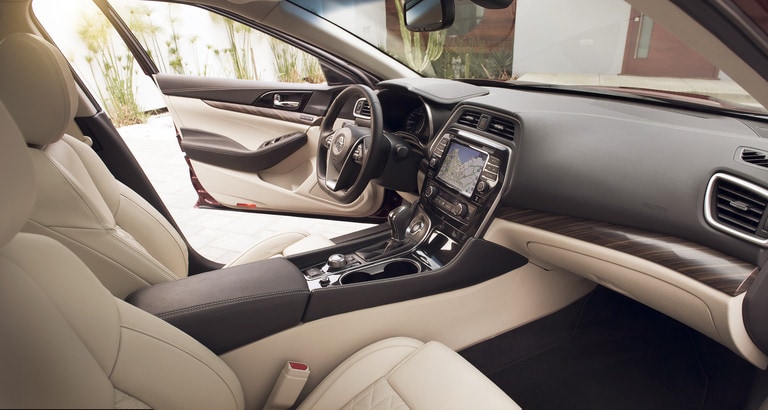 The auto experts at WardsAuto just named the 2016 Nissan Maxima on their "10 Best Interiors" list. The all-new sedan has been the recipient of several awards since its debut, and this new honor is just the icing on the cake.
According to WardsAuto Senior Editor Tom Murphy, "This interior makes a brilliant first impression. The Maxima exhibits expert craftsmanship and reminds us once again why it serves as Nissan's flagship. We love the black-and-camel color scheme, two-tone flat-bottom steering wheel, 'Liquid Chrome' metallic trim and Alcantara diamond-quilted seating surfaces. Nissan took some chances with the Maxima interior, but the rewards are evident."
Ward's judged its 47 nominees based on overall comfort, safety, materials used and ergonomics to pick their top ten choices. The Maxima excelled in all areas, making it a no-brainer for the editors when they were making their final decisions.
"Nissan products are developed in a global collaboration and so was the new Maxima…This strongly validates that here in North America we can design, develop and manufacture highly competitive world-class products with global appeal, as recognized by WardsAuto," said Michael Bunce, vice president, Product Planning, Nissan North America, Inc.
To test drive the newly redesigned 2016 Nissan Maxima near Dallas, visit us at Nissan of McKinney today!